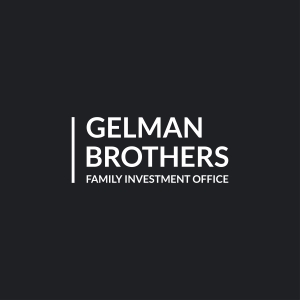 Head of Technology
Head of Technology
Phoenix-based Portfolio Company
West-Coast Based Search Fund & Private Equity Firm
Company & Role:
We are looking for an entrepreneurial Head of Technology to manage the ground-up systems design and buildout for a consumer subscription-based services business. We recently acquired the company, which sells a popular service to an already-sizeable base of monthly subscribers. The company is not a true startup, but the role requires a startup-minded technologist who can build scalable systems to support startup-like growth: 5-10x over the next 5-10 years. To unlock this growth, the Head of Tech will (1) first design and implement thoughtful, scalable systems, and (2) over time, build teams and grow as a senior technology executive. The Head of Tech will report to CEO, present to the Board and PE owners, and have broad responsibilities spanning technology, operations, and strategy.
The Situation:
An established, profitable, 15-person company sells a popular service to consumers (no physical product). Under previous owners, company made minimal investment in technology, which hindered growth. The team is eager to move from paper-based processes to higher-value activities, and the new owner is excited to implement modern systems. Technology need not be novel – this is a straightforward B2C business with a B2B sales component. We need not reinvent the wheel and prefer to adopt platforms popular with other modern DTC SaaS companies.
The Opportunity:
Attractive elements include:
- Lower risk than a traditional startup – the business has a proven product, loyal customers, and steady cash flow
- Minimal tech debt, few constraints, no bureaucracy – Head of Tech owns tech side and should have a bias to action
- A promising business – a capital-light, scalable model with network effects and operating leverage
- Mentorship from successful serial entrepreneurs; Head of Tech is an early exec hire backed by a growing PE firm
Candidate Profile:
- First-time Head of Tech who grows into role; 4-8 years of past experience with outstanding reviews and results
- An exceptional technologist with substantial expertise building web-based DTC subscription businesses
- An outstanding communicator and leader who builds world-class teams and inspires colleagues to deliver their best
Top Priority Projects:
- Complete overhaul of B2C website
- Complete overhaul of B2B sales and marketing tech stack, including CRM and sales automation tools
- Develop integrations via APIs with partner tools
- Data analysis related to our network, lead-generation, and business metrics
- Full digitization of all customer service and other back-office processes
Requirements:
- Phoenix-based, available to work on-site
- Tech savvy – direct experience building a B2C site; direct experience with B2B MarTech & Sales platforms
- Excellent time manager and project manager; effective at both delegating and implementing
- Entrepreneurial; eager to work at a small ~15 person company as the leader driving its tech transformation
Nice to Haves:
- Computer science background; database, scripting, and analytics experience
- Direct experience with B2B sales elements – SalesForce, Hubspot/OutreachIO, etc.
Compensation: Market competitive. Top performers grow with company and are first in line for future portfolio company roles
Location: Phoenix, AZ. In person (Covid-permitting), not remote.
If this sounds like you, we'd love to learn more; please introduce yourself here: https://form.jotform.com/210328698203152
We review applications same-day and generally respond to all applicants within a week
Location Details
Phoenix, AZ 85014