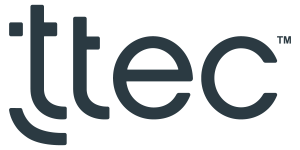 Sales Representative
TTEC (formerly TeleTech), a leader in outsourced sales and marketing solutions serving some of the world's most prestigious brand names in the hospitality industry is currently seeking Outbound Business to Business Sales (B2B) Representatives to join our growing team in Tempe, Arizona.
As a TTEC (formerly TeleTech) Outbound B2B Sales Representative, you can experience an exciting fast-paced career, where you can go as far as your ambitions will take you. Channel your passion, energy and enthusiasm to call on small and medium-sized businesses and provide amazing customer solutions.
We provide our associates with:
Advancement and Career Opportunities

Medical and Dental Insurance Programs

Tuition Reimbursement & Retirement Planning

Paid Time Off

Ongoing Training and Development

Discounts at many major retailers & restaurants
*Including base wage, commissions and performance incentives.
In this position you will:
Develop strong relationship with Corporate Travel Managers / Procurement teams

Maintain in depth knowledge of end travelers at respective corporate accounts, and create unique offers tailored to their needs

Strengthen relationships with key customers and uncover additional opportunities within those accounts to increase penetration

Meet lead gen quotas and revenue targets, and provide a superior customer experience.

Analyze customer needs with limited customer engagement.

Utilize all product knowledge and documentation to provide customers with product recommendations appropriate for their needs.

Generate incremental revenue for client partners.
Do you have the following?
Exceptional written and verbal communication skills

1 year of sales experience, B2B sales experience prefer

High school or equivalent required; college degree a plus

Proven sales track record

Strong decision-making abilities
If you do, join our team that has the industry's most sophisticated marketing automation platform and sales analytics engines that delivers the ultimate customer experience at every touch point!
Click on the Apply Now button to let us know about you. Even better, apply now and tell your friends to apply too. For more information on the world of opportunities that awaits you at TTEC (formerly TeleTech). Visit our career website at http://TTEC (formerly TeleTech).com/.
TTEC (formerly TeleTech) requires all employees hired in the United States to successfully pass a background check and depending on location and client program a drug test, as a condition of employment. TTEC (formerly TeleTech) is an Equal Opportunity Employer.
Location Details
8123 S. Hardy Dr. Tempe, AZ 85284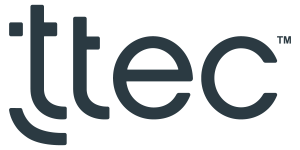 View Company Profile
Sales Representative
Location: Tempe, AZ
Employment Type: Full-Time
Salary: $14 - $14 /per hour
Skill Level: Associate
Category: Customer Service, Sales