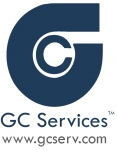 Chat Customer Service Representative
Chat Customer Service Specialist!
Represent the World's Most Valuable Brand!
Want to take inbound customer service chats for an American Multinational Technology Company? Then don not wait, positions are filling up fast! Come and join our Elite Customer Service Center, where Your Success is Our Success!
Job Duties and Responsibilities:
Answer incoming chats, up to two concurrently, for GC Client

Provide excellent quality customer service by offering resolutions within client guidelines.

Minimum typing speed of 35 wpm with 95% accuracy

Able to work a varying schedule from 4:00am to 10:15pm Monday through Sunday

Must have a high school diploma or GED equivalent

6 months of customer service experience preferred
Personal Benefits:
Base Pay starting at $10.50/HR. Bonus Eligible after Training

Paid Training and continued Professional Development

Student Tuition Reimbursement Program/Scholarship Program

Medical/Dental/Vision Insurance * Short and Long Term Disability

Paid Time Off (Sick/Vacation Time)/Paid Holidays

Comfortable Working Environment

Unprecedented Vendor/Client Discount Programs!

Guaranteed Hours
If you enjoy a great working culture and delivering great customer service, then GC Services is for you! Come pair with us to deliver excellence to a great number of clients.
Training class begins on 4/2/18, hours of 1:00pm-9:30pm Monday-Friday
Click here to apply! Apply in person: 7307 East Hampton Avenue Mesa, AZ 85209
(Near Power Rd and US 60) Monday – Friday, 8am-3pm Phone: (480) 615-HIRE
The Best New Careers Start at GC Services, where Your Success is Our Success! GC Services L.P. is a national organization with over 60 years of quality performance and client service. With 9,000 employees in 30 locations across the country, GC Services is one of the largest privately held providers of call center management and teleservices solutions in North America. GC Services is an equal opportunity employer M/F/Disability/Vet.
Location Details
7307 E Broadway Rd Mesa, AZ 85209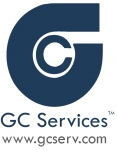 View Company Profile
Chat Customer Service Representative
Location: Mesa, AZ
Employment Type: Full-Time
Salary: $10.5 - $10.5 /per hour
Skill Level: Entry Level
Category: Customer Service