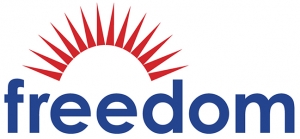 Risk and Controls Specialist
WHO WE ARE:


Freedom Financial Network is a family of companies that takes a people-first approach to financial services, using technology to empowerconsumers to overcome debt and create a brighter financial future. The company was founded in 2002 by Brad Stroh and Andrew Housser onthe belief that by staying committed to helping people, you can ensure better financial outcomes for both the customer and the business. This Heart/$ philosophy still guides the vision of our growing company, which has helped millions of people find solutions for their financial needs.


What began with 2 people in a spare bedroom has now rapidly expanded to a vibrant business that employs over 1700 employees (known internally as The Freedom Family) in two locations: San Mateo, CA and Tempe, AZ. When you visit either of our offices, you'll understand why our employees have voted us the Best Place to Work for the last several years. It's a place where the Heart/$ philosophy continues to thrive, where we believe that success is only achieved by doing what's right for our customers, our employees, and our communities.


THE OPPORTUNITY:


Freedom Financial is looking for a Leader that is prepared to help drive forward the industry's most exciting organization in the pursuit of excellence for our clients, partners, employees, and self. The FFAM Loan Operations team offers an exciting blend of functions which includes the underwriting/originations of the organization's loan products, as well all of the varied loan servicing functions including "welcome" communications with our customers, customer service on all variety of issues, and loan servicing for past due obligations. The organization is growing at a tremendous rate, and is looking for an individual that will help facilitate that growth, ensuring the management of a well-controlled environment and similarly focused on driving a high level of employee effectiveness.

THE ROLE:


As FFAM Risk and Controls Specialist will be performing Risk Control Self Assessments including risk and control identification and developing test scripts; documenting operational loss events and management self- identified incidents; working with data to develop key risk metrics to monitor where key risks are changing; oversight on monthly certifications; support standard and ad-hoc reporting requirements for senior leaders; support the internal audit and regulatory exams.
Review and rate audits for all lines of business; resolves outstanding audit issues.

Process audit endorsements.

Research, compile, and enter data in specified format for reviews/reports and systems.

May assist in the development of projects and procedures.

Build and maintain working relationship with underwriters, auditors, agents, vendors and coworkers; requests information, answers questions by telephone, email and written communication.
Lead all activities across loan operations in regards to adherence to policies and procedures, measuring performance at both the departmental and individual level. Drive regular review and updating of all Loan Operations procedures, ensuring that the operation is acting in accordance with the most current expectations.

Serve as primary contact point for all Audit related activities. Ensure on-going dialogue with all business partners on open issues, ensuring timely response to deliverables, and communicate any procedural, regulatory, or legal impacts back to the operation for effective handling and response.

As primary contact point for audit related activities, own the responsibility to coordinate and assemble all required documentation requests for each internal and investor reviews of the Loan Operations function. Ensuring air-tight follow up to ensure timely completion at all times.

Engage regularly with each Department within Loan Operations to identify opportunities for process improvement. Drive conversations that require the organization to think broadly about the business, to consider new applications in addressing current issues, and to encourage thinking on how business will be

performed not only tomorrow but 3-5 years out. Be a creative force; challenge the norm, and be part of the future build of Freedom Financial.

Responsible for Risk Control Self-Assessment reviews including risk, control, and test reviews. Manage risk and control assessments through facilitated workshops with process owners and other stakeholders. Oversee and support control testing.

REQUIREMENTS/CHARACTERISTICS:


Strong knowledge of activities in each the areas of collections, customer service and underwriting is highly preferred. 5+ years working in these environments will allow best understanding of the role offered.

Demonstrated experience in working within a highly compliant work environment. Experience in either compliance, controls or auditing is considered a strong benefit.

Excellent communication skills, written and verbal, considered a must. Experience presenting at an Executive Level is required.

Strong, collaborative spirit is an absolute. The ability to work across departments, functions, and organizationally in the pursuit of excellence is demanded in this role.

Excellent organizational skills are required. The role will require the balancing of multiple responsibilities, so being able to do so in a clear, cohesive manner is considered a requirement.

A passion to succeed, to make a difference, and to drive excellence in self and others is absolutely demanded, and fully appreciated.

Demonstrated skills in using Microsoft Office, the ability to create Executive Level presentations

WHY JOIN THE FREEDOM FAMILY?
Fast, continued growth – there's a lot of opportunity for advancement

Voted

a

Best Place to Work

multiple times by our employees, most recently #1 in Phoenix!

Benefits start within 30 days

401k with employer match

2 weeks' paid vacation (increased with tenure)

9 paid holidays & 5 sick days

Paid time off for volunteer work and on your birthday
This is your opportunity to be part of a growing company where dedicated professionals strive to help customers and each other succeed every day. If that sounds exciting to you, we want to talk to you. Apply today!
Location Details
5005 S Wendler Dr. Tempe, AZ 85282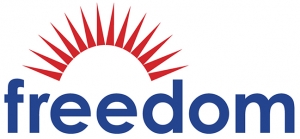 View Company Profile