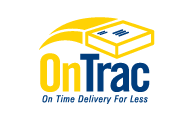 NOW HIRING - Customer Service positions
OnTrac's Customer Care Center located in Chandler, AZ is currently hiring full time Customer Care Advocates.
Successful candidates will:
Handle inbound and outbound calls tracking packages and shipment updates.
Schedule parcel pickups and respond to general information inquiries.
Enjoy working in a professional, casual, team based environment with extensive customer contact!
Work a full time set schedule with hours ranging from 6:00AM to Midnight Monday through Saturday, 4:00PM to Midnight on Sundays.
OnTrac offers great benefits including: Medical, Dental, Vision, 401K, Vacation/Sick Leave, and an opportunity to apply for work from home positions after a mandatory training period.
Location Details
2501 S Price Rd, Suite 201 Chandler, AZ 85286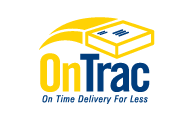 View Company Profile