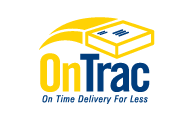 Package Handler
OnTrac is Hiring!
Full-Time Package Handlers start at $13.50 an hour
Insurance available 1st of the month following 60 Days
Vacation/Sick Time after 90 days
Available Shift: Sunday – Friday, 10am – 7pm (30-40 hours/week)
OnTrac Facility
45 Vista Blvd. Suite 101
Sparks, NV 89434
(775) 355-9055
Being a Package Handler at OnTrac is all about keeping the process running smoothly and on schedule. You will sort and move packages in the day to day operations of the company, making sure that every delivery is routed correctly and on time. It is a physical and fast-paced position. Package Handlers continually lift, lower and slide package up to 40 lbs. The warehouse has varied temperatures; cold in the winter and hot in the summer.
Qualifications:
- Over 18 years old
- Valid identification
- Able to lift up to 40 lbs.
- High school diploma or GED preferred
- Verbal & written communication skills
- Must be able to pass Physical/Lift & Drug tests
- Must be able to pass TSA Screening & background check
- This is a safety sensitive position
Location Details
45 Vista Blvd. Suite 101 Sparks, NV 89434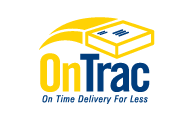 View Company Profile