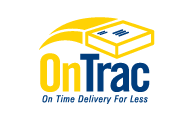 Part Time Warehouse - PHX
OnTrac is Hiring! Part-Time Package Handlers start at $10 an hour.
Apply Online: http://www.ontrac.com/careers.asp
OnTrac Phoenix Facility: 4440 E. Elwood Ste. 103, Phoenix, AZ 85040 (48th Street between University & Broadway)
Being a Package Handler at OnTrac is all about keeping the process running smoothly and on schedule. You will sort and move packages in the day to day operations of the company, making sure that every delivery is routed correctly and on time. It is a physical and fast-paced position. Package Handlers continually lift, lower and slide package up to 50 lbs. The warehouse has varied temperatures; cold in the winter and hot in the summer.
Qualifications:
Over 18 years old

Valid Identification
Able to lift up to 40lbs
High School Diploma or GED (preferred)
Verbal & written communication skills
Must be able to pass Physical/Lift & Drug Tests
Must be able to pass TSA Screening & Background Check
This is a Safety Sensitive position
Location Details
4440 E. Elwood Suite 103 Phoenix, AZ 85040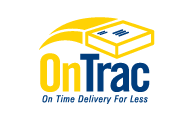 View Company Profile
Part Time Warehouse - PHX
Location: Phoenix, AZ
Employment Type: Part-Time
Salary: $10.00 - $10.00 /per hour
Skill Level: Entry Level
Category: General Labor