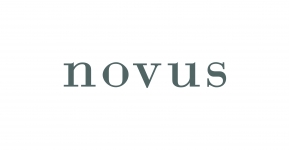 SERVICE TECHNICIAN
SERVICE TECHNICIAN
FUNCTION: Perform all routine and preventative maintenance in order to maintain the physical integrity of the property.
REPORTS TO: General Manager and Community Service Director
RESPONSIBILITIES: (including, but not limited to)
Maintenance/Customer Service
Effectively handle resident service requests, correcting the situation within 24 hours when possible.

Ensure that all make-ready repairs and services are completed correctly and on schedule.

Maintain awareness of the physical condition of the property and immediately correct unsafe conditions.

Maintain accurate records regarding preventative maintenance, service requests (received and completed), expenditures, apartment make-ready status, work-in-progress, etc.

Must be knowledgeable of inventory levels of spare parts and supplies and inform supervisor of shortages.

Maintain effective internal control over operational activities in compliance with best practice policy and guidelines.
PHYSICAL REQUIREMENTS:
Constant need (66% to 100% of the time) to be on feet.

Have constant need (66% to 100% of the time) to perform the following physical activities:
Bend/Stoop/Squat: Perform routine maintenance/repairs, pick up tools and needed equipment.
Climb Stairs: Service requests, make-ready needs for 2nd and 3rd floor apartments.
Push or Pull: Move equipment, appliances, open and close doors, etc.
Reach Above Shoulder: Perform routine maintenance/repairs, stock & remove equipment, parts, etc.
Climb Ladders: Perform routine maintenance/repairs.
Grasp/Grip/Turning: Handle tools & equipment, perform routine maintenance/repairs.
Finger Dexterity: Handle tools and equipment, perform routine maintenance/repairs.
Writing: Inventory maintenance, requisition requests, required maintenance reports.
Lifting/Carrying (supplies, replacement parts, ladders, etc.):
Over 150 lbs.: Rare need (less than 1% of the time)
75 lbs. – 150 lbs.: Occasional need (1% to 33% of the time)
25 lbs. – 75 lbs.: Frequent need (33% to 66% of the time)
1 – 25 lbs.: Constant need (66% to 100% of the time)
NOTE: Lifting and carrying of weights exceeding 50 lbs. is to be accomplished with assistance
from one or more persons. Examples of heaviest items lifted include washer/dryers,
refrigerators, A/C units, abandoned sofas, etc.
QUALIFICATIONS:
Previous experience in plumbing, electrical, HVAC, carpentry and locksmithing.

HVAC Type I and II EPA Certification required (Universal certification preferred)

Top notch customer service skills.

Ability to complete tasks efficiently with minimal assistance

Attention to detail.

Excellent written and verbal communication skills.

Must be available on an as-needed basis for after hour on-call emergency services.

Minimum of 2 years residential property management experience preferred

High school diploma or equivalent certification required

Proficiency with Windows, Microsoft Office and email

EPA certification required

Perform other duties as assigned.
Location Details
315 Nevada Avenue Odenton, MD 21113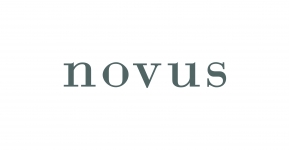 View Company Profile
SERVICE TECHNICIAN
Location: Odenton, MD
Employment Type: Full-Time
Salary: $$20 - $$22 /per hour
Skill Level: Mid-Senior Level
Category: Real Estate