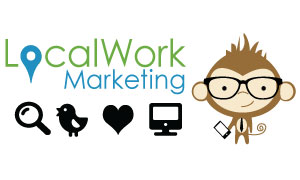 Web UI/UX Web Designer and Developer
Come join one of the fastest growing companies in Arizona. LocalWork was just awarded as a finalist for the Arizona Innovation Challenge. We are changing the way companies hire. Be part of the revolution!
LocalWork has an amazing company culture build around a set of core values. We believe first and foremost in transparency. You'll know exactly how your job influences lifes and the economy.
Be part of a portfolio of fun and innovative projects. You'll be working on a variety of projects with other key team players. Be sure to submit your resume with information about who you are. We love to lean more about the person rather than just the resume of experience. Look forward to chatting soon!
Responsibilities
Major contributor in the design
Development and delivery of the user's digital experience with modern web applications
Developing the core front-end components of fast, scalable, web applications and websites
Perform all phases of front-end development including requirements analysis, design, development and testing
Design and implement product features in collaboration with UX team
Work very closely with back-end developers to drive solutions
Design and develop innovative solutions to meet the needs of the business
Review code and provide feedback relative to best practices and improving performance
Required Skills
Bachelor's degree in an IT, Design, MultiMedia or related field and/or equivalent work experience
3+ years' experience designing and developing modern web applications
2+ years of knowledge of JavaScript, JavaScript Frameworks (Angular, jQuery, Knockout, React, etc), HTML5, CSS/LESS standards and principles
Knowledge of maintaining UI design patterns
Experience with Wordpress development and design
Ability to organize and prioritize individual workload in order to meet required deadlines
Ability to communicate effectively with team members, team leads, and on occasionally with business users
Ability to work as a member of a team, accept ownership of work, and actively contribute to team discussions
Ability to think outside the box
Excellent written and oral communication skills and outstanding interpersonal skills
Natural problem-solver and troubleshooter
Self-motivated and creative thinker
Desired Skills
Experience with Java
Experience with JavaScript back-end development
Experience with iOS/Android application development
Relational Databases such as MySQL, MS SQL, DB2, etc.
Location Details
14811 N Kierland Blvd Scottsdale, AZ 85254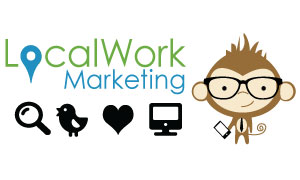 View Company Profile
Web UI/UX Web Designer and Developer
Location: Scottsdale, AZ
Employment Type: Full-Time
Salary: $DOE - $DOE /per hour
Skill Level: Associate
Category: Business Services, Design, Marketing