Cashier
Job Description
We are looking to hire for several positions for our convenience store. New hires are expected to work Saturday and Sundays if neccesary. Trainning will be provided for new cashiers. The positions are part time at start then once August comes will possibly turn into a full time position. The summer is our slow season, but come September we are very busy.
Skills / Requirements
We are looking for someone to join our team who meets the following requirements:
-Lift up to 50lbs
-Flexible schedule (can work any shift including weekends)
-Reliable transportation
-Register knowledge
-Handle cash
-Responsible
-Multitask
-Clean the store
-Takes pride in their work
-Works well in teams
-Customer service skills (A MUST)
Location Details
22111 N. Scottsdale Rd. Scottsdale, Arizona 85255
Salary / Benefits
Our cashiers start at $8.00/hr, but have prior Chevron cashiering experience, pay may exceed.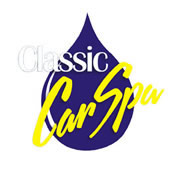 Company Name: Classic Car Spa
Job Title: Cashier
Job Location(s):
Scottsdale, Arizona

Salary: $8.00 - $8.00/hour
Skill Level :Entry Level (less than 2 years)
Category:Customer Service, Retail & Sales, General Labor
Posted Date: 07-16-2012

Location